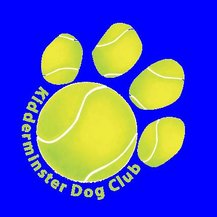 Kidderminster Dog club is a dog training club based in Wolverley, near Kidderminster. We are Kennel Club registered and train and compete at both dog flyball and dog agility.
All training is reward based and is planned to make it fun for both the dogs and handlers. The clubs agility team are sponsored by Fish4Dogs.
The agility teams compete at Kennel Club shows throughout Great Britain with the help of our team sponsor Fish4Dogs.
The team have won the Crufts Medium Agility team competition three times, in 2010, 2012 and 2015. See the Agility team section for more details on the dogs and handlers.
The flyball team as members of the British Flyball Association compete under the primary team name Kiddy Monsters. We compete in BFA sanctioned tournaments throughout the year. In 2009 the club competed in the European Flyball Championships in Mechelen, Belgium. We finished the three day tournament as the 6th best team in Europe.
The team also competes in Crufts Flyball qualifiers, and has won qualifiers at Leamington (07), Scunthorpe (08) and Cirencester (09, 12 &17). We have competed at Crufts in 2008, 2009, 2010 2013 and 2018. See the Flyball team section for more details.
Kidderminster Agility team have won Crufts Medium Team three times since 2010.